WV MetroNews
The Voice of West Virginia
Expedited approval of Mountain Valley Pipeline is part of debt ceiling package
The debt ceiling deal hammered out by the president and House Republicans includes provisions to speed the remaining permitting of the long-delayed Mountain Valley Pipeline.
The expedited permitting is receiving praise from West Virginia's congressional delegation, which has pushed for the pipeline's completion, and criticism from environmental groups.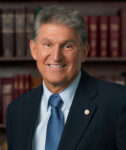 National news outlets reported that the pipeline provision was directly linked to Senate Energy Chairman Joe Manchin, D-W.Va.
"Last summer, I introduced legislation to complete the Mountain Valley Pipeline. I am pleased Speaker McCarthy and his leadership team see the tremendous value in completing the MVP to increase domestic energy production and drive down costs across America and especially in West Virginia," Manchin stated Sunday evening.
"I am proud to have fought for this critical project and to have secured the bipartisan support necessary to get it across the finish line."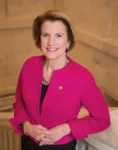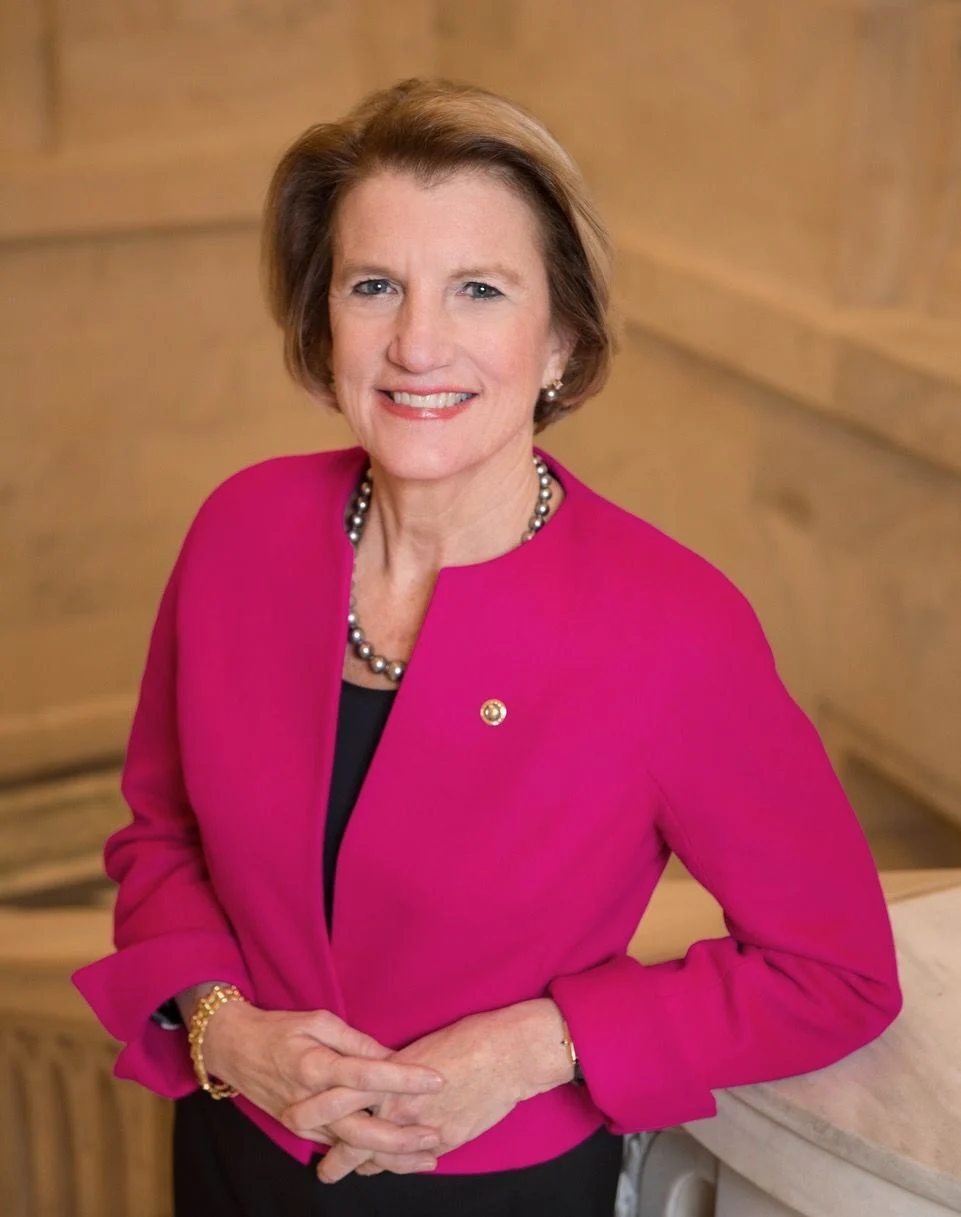 Senator Shelley Moore Capito, who has also worked on permitting reform to speed the pipeline's completion, agreed.
"After working with Speaker McCarthy and reiterating what completing the Mountain Valley Pipeline would mean for American jobs and domestic energy production, I am thrilled it is included in the debt ceiling package that avoids default," said Capito, R-W.Va., ranking member of the Senate Environment and Public Works Committee.
"Despite delay after delay, we continued to fight to get this critical natural gas pipeline up and running, and its inclusion in this deal is a significant victory for the future of West Virginia,"
Congresswoman Carol Miller, R-W.Va., also expressed support for the legislation.
"Finally, Republicans and Democrats are coming together to finish the Mountain Valley Pipeline, which will create more jobs, lower energy costs and protect our environment," Miller stated Sunday evening. "This bill is a bipartisan win for every American."
The Mountain Valley Pipeline is a proposed 303.5-mile interstate natural gas pipeline that  would cross nine West Virginia counties to transport natural gas to East Coast markets. The pipeline's developers have said they intend to bring the pipeline into service in the second half of 2023.
The $6.6 billion pipeline project first got authorization from the Federal Energy Regulatory Commission in 2017, but its completion has been delayed by regulatory hurdles and court challenges.
Environmental groups contend the pipeline will affect forest habitats, gunk up streams and disrupt outdoor recreation. There's also an overriding concern about the effects of fossil fuels like natural gas on climate change.
"Changes to environmental laws and favors to fossil fuel companies have no place in a bill to raise the debt ceiling." said Chelsea Barnes, director of government affairs and strategy for Appalachian Voices, an environmental advocacy organization. "Congress should reject this legislation and pass a clean debt ceiling bill."
West Virginia Rivers is among the environmental groups promoting a June 8 protest in front of the White House. And West Virginia Rivers sent a letter last week to President Joe Biden and Senate Majority Leader Chuck Schumer, urging rejection of the pipeline.
West Virginia Rivers executive director Angie Rosser noted on MetroNews' "Talkline" that part of negotiations around the federal debt ceiling have also involved permitting reform that could ease the pathway to approval for projects like Mountain Valley Pipeline.
"A deeply troubling provision is to expedite permitting without further public involvement or judicial review," Rosser said. "This is quite a bold, unprecedented step that we think creates a dangerous precedent and also sends a message that we're not worthy of equal protection under the laws."
This month, the U.S. Forest Service approved Mountain Valley Pipeline's passage about three and a half miles through the Jefferson National Forest through West Virginia and into Virginia.
The 4th U.S. Circuit Court of Appeals has twice knocked down earlier Forest Service approvals for the pipeline, in 2018 and then again last year.
Environmental groups have contended the project will result in harm to biodiversity and lands held in the public trust.
"What the court keeps coming back to is that the agencies are not complying with the law," Rosser said. "That, from our point of view, is a fair expectation that no federal agency decision is above the law. If these decisions and permits were granted correctly in the first place, there probably would have been a pipeline built by now."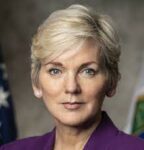 U.S. Energy Secretary Jennifer Granholm has publicly advocated for the pipeline's completion in recent weeks. Granholm last month submitted a letter to regulators in support of completing the pipeline. She followed up with remarks during an energy summit sponsored by Politico, a national publication that focuses on politics and power.
"We know there is a real desire to have energy security in areas where there is huge demand for power. We also know we have got to accelerate investment in clean (energy)," Granholm said during the energy summit. 
"So we are in this transition, and while we still have to have pipelines — and pipelines for CO2 and hydrogen, as well — we want to make sure that we are also accelerating the clean. That is an energy security play — natural gas, obviously, but we're also doubling, tripling down on clean."
Granholm was asked specifically if she believes congressional action is necessary to complete Mountain Valley Pipeline. She suggested the pipeline project might be close enough to the finish line to be completed as it is already progressing.
"There's been court challenges along the way, but I think it's on a path to do that," Granholm said.
Granholm also advocated for permitting reform, which could affect natural gas pipelines but also the approval process for other forms of energy and infrastructure like transmission lines.
"We have an urgent need to move on permitting. We really do," Granholm said. "We all feel a huge sense of permitting about it. It is insane that it can take 10 years or more for a transmission line."
Her remarks were interrupted by climate protesters who made reference to Mountain Valley Pipeline and liquefied natural gas by chanting, "No MVP, No LNG, Granholm you are killing me."
We're interviewing Secretary Jennifer Granholm on America's energy future. Let's talk about permitting reforms, our energy grid, China and more. #POLITICOEnergy https://t.co/rgPMDGjvQ9

— POLITICO (@politico) May 18, 2023
The post Expedited approval of Mountain Valley Pipeline is part of debt ceiling package appeared first on WV MetroNews.
Source:
WV MetroNews
---
Model pays tribute to B-25 crew killed in West Virginia
CROSS LANES, W.Va. — A hobbyist in Kanawha County has created a unique tribute to the crew of a B-25 bomber who died in West Virginia.
Allen Harmon of Cross Lanes is a history buff and was intrigued when he learned about the crash of the military aircraft at Spruce Knob in 1950.
"They crashed up there on June 14th at 3:30 in the morning. They were on their way back to Hill Air Force Base in Utah from Pennsylvania. Somehow, they got off course and flew straight into the tallest mountain in our state," said Harmon.
Harmon did a lot of research and managed to find and visit the crash site where parts of the plane are still strewn about. A farmer had hauled off one of the engines years ago, but a friend located it about ten years ago and gave Harmon the base of one of the propellers. Harmon, who is a scale model builder, went to work incorporating the authentic material he had collected into a memorial to the nine men who perished on the flight.
"I took a piece of plywood and mounted the propeller hub on it. Then I took pieces of the aluminum I found on the hillside where the plane crashed and straightened those out and put them on the board. I had a plaque made at a trophy shop with all of the men's names and ranks," Harmon explained.
He built a 1/32nd scale model of the exact B-25 involved in the crash. Through military archives he was able to find the plane's exact numbers and markings to put on the model. He also learned the names of the crew members who died. He attempted to contact some of the families through the years, but had no success.
"I tried to contact those who had applied to the military for honorary markers, but they were all dead," he said.
The crew members were from all over the United States. Harmon decided to display the memorial in model shows around the country which he attends as a tribute to the men who died. The model has won three awards in the past year.
"People really enjoy it when I take it to shows. I built it as a memorial to those guys. I don't care if it wins a prize, I'm just happy to have it to help remember those guys who gave their lives," he said.
The post Model pays tribute to B-25 crew killed in West Virginia appeared first on WV MetroNews.
Source:
WV MetroNews
---
Mountain State Art and Craft Fair to return for the 61st year
RIPLEY, W.Va. –An over 60 year Appalachian art and craft tradition is again making its way to the Mountain State, but this time its adding something new specifically for scholars of the arts.
The 61st year of the Mountain State Art & Craft Fair will return to the grounds of the Cedar Lakes Conference Center, where its been the site of the fair since its inception in 1963, however, this year the fair has incorporated the Mountain State Art and Craft Fair Scholarship Fund to the mix. The scholarship and grant fund is way to continue to grow appreciation of visual art, heritage music and dance education in West Virginia, and qualified participants are given the opportunity to academically explore those arts.
"This is a tradition that started back during the state centennial I believe, and it has been a larger event at times and a smaller event at times, and we're still going," Vice President of Publicity and Advertising for MSACF, Buddy Davidson told MetroNews.
After taking a year off from the event during the peak of Covid, Davidson said MSACF made a full comeback last year for its 60th anniversary.
Now it returns with the same traditional crafts, including wood turning, stained glass and pottery making, basket weaving and even kite making for the kids.
Davidson said the fair has become popular over the years because people are not only given a firsthand look at how the Appalachian art and craft is made, but they get to participate in making it.
"What makes our event special is that people can come and see some of the best artisans and crafters around actually making the products they sell, and we also have a lot of opportunity for people to come in and actually take part in making the craft themselves," he said.
Davidson said they expect to have up to about 70 different artesian vendors alone.
However, along with that, a number of food vendors, a quilt show, chances to win raffles, cooking demonstrations and more will be dispersed throughout the three-day event. Davidson said the West Virginia Marketplace will have a tent set up selling many locally-grown products.
In addition, he said some of the best bluegrass pickers and heritage music throughout Appalachia will also be performing during the entirety of the event.
Davidson said while it's a juried show and the artisans must meet quality requirements to sell their products, he said it's also about taking it back to the basics and appreciating where and how these crafts came to be.
"The items that you'll see there are of the highest artistic value, but this is also a heritage event, this is a way we preserve the traditional ways of making things that we relied on in years past," Davidson said.
The fair will take place from June 30 through July 2 from 10 a.m. to 6 p.m.
Admission to the fair is $5 for people 12 years and older and free for kids 11 years and younger. Free parking is also available.
People can find out more by visiting MSACF on its website, where applicants of the scholarship fund can also visit a page there to learn more about that program. Applicants must be 18 years or older and a resident of West Virginia to apply for the scholarship program.
The post Mountain State Art and Craft Fair to return for the 61st year appeared first on WV MetroNews.
Source:
WV MetroNews
---
Tyler earns top seed, Charleston Catholic looks to defend Class A state title
Complete state baseball tournament schedule
MORGANTOWN, W.Va. — Tyler Consolidated enters the Class A state tournament with the No. 1 seed and with an extensive list of impressive performances throughout the year. The Silver Knights went 31-6 with Little Kanawha Conference Tournament and sectional tournament wins against Williamstown. Tyler also rallied from a four-run, seventh-inning deficit in the decisive regional game to earn their first state tourney berth.
"They've been in a lot of big situations," said Tyler Consolidated head coach Rob Jones. "We went down to the Mingo Bay Classic in Myrtle Beach and we won that championship with 40 teams down there. Then we were able to defend our conference title. Then we won the sectional against Williamstown again. This team has been battle-tested."
The Knights will face Petersburg in the opening semifinal. The Vikings are making their first state tournament appearance in 37 years. Petersburg heads to Charleston riding a seven-game win streak and they outscored their five playoff opponents, 45-10.
"They're a pretty laid back group of kids that have a lot of fun," said Petersburg head coach Mike Landis. "When kids like each other, you become a team. These kids rally around each other all the time."
Charleston Catholic makes the short trip to GoMart Ballpark 52 weeks after winning the state title against Wahama. The Irish did so with a losing record for the year. Elevated expectations have been with the Irish throughout the 2023 season.
"This year's team had much more confidence going into the season than last year's team," said Charleston Catholic head coach Will Bobinger. "Last year's team was trying to understand their role. They were trying to figure out how they fit and how everything would play out. This year's team came into the year with last year's experience."
Wahama is 5-0 in elimination games this year after losing early games in sectional and regional tournaments. The White Falcons are seeking their fifth state title and a sweep of the baseball and softball championships.
"The tradition we have had and the success we have had over the decades and through the years, there's always that raised bar of expectations and getting to the state tournament and winning championships," said Wahama head coach Billy Zuspan.
The post Tyler earns top seed, Charleston Catholic looks to defend Class A state title appeared first on WV MetroNews.
Source:
WV MetroNews
---
WVU transition begins to come into focus
MORGANTOWN, W.Va. — A comprehensive review of programs and personnel is underway at West Virginia University as officials prepare for a $45 million budget cut for next fiscal year.
During a campus conversation earlier this week, Vice President and Chief Financial Officer Paula Congelio explained the number will be reached by accessing $24 million in funds from the WVU Foundation to offset expenses and cutting $21 million across the institution.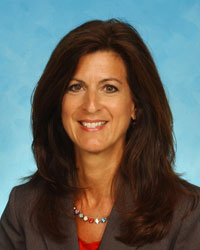 "Those budgets have all been submitted by the units, and we're rolling them up and preparing our overall budget that we will take to our board of governors for our June board meeting," Congelio said.
Vice President of Strategic Initiatives, Rob Alsop, explained the review is comprehensive, data-driven, thoughtful, and deliberate. But he confirmed that the tough decisions will change the university fundamentally.
"We're at the point where we're going to have to start saying "no" to some things that, in an instance where we had more enrollees or more revenues, we might not be doing," Alsop said. "They're hard, so there may be some time when you say, gee, why wouldn't you keep that?" he said.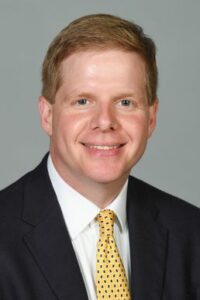 Other cost-cutting measures to be pursued are a building temperature control plan to cut energy costs, the voluntary Work-Time Reduction Program, and quickly identifying reiterations planned over the next year. Alsop said 23 have been approved to participate in the program, and another 83 have expressed interest. Those reductions in labor costs are expected to begin on June 4.
"There is a structure coming from this merger that will really serve ITS well moving forward as an institution," Alsop said. "So, we'll be ready very soon to provide additional details about that merger."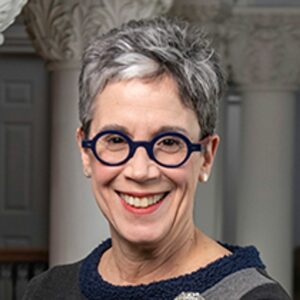 As the program review process continues, options like consolidating colleges and departments are being explored. One option could be a potential merger of the Statler College of Engineering with the engineering program at WVU Tech.
"Yes, we're having conversations; we're beginning to discuss possible mergers," Provost and Vice President of Academic Affairs for West Virginia University Maryanne Reed said. "Nothing has been decided yet, and there's nothing to share at this point."
Vice President for Research at WVU, Fred King, said the university is committed to remaining an R-1 research institution.
As part of increasing competitiveness, the WVU Energy Institute will be divided into the WVU Institute of Sustainability and Energy Research, and the West Virginia Water Research Institute will become a stand-alone entity, according to WVU Vice President for Research, Fred King.
The WVU Institute of Sustainability and Energy Research, led by Sam Taylor, current Assistant to the Director of the WVU Energy Institute, will focus on fossil energy resources and advance the all-of-the-above energy strategy supported by the federal government. The West Virginia Water Research Institute will be led by Paul Ziemkiewicz and will focus on acid mine drainage and extracting rare earth minerals.
"It's focus will be on water and brownfield remediation," King said. "A major project will continue to be the work of addressing acid mine drainage and exploring processes where we perhaps can recover critical minerals from these waste sources."
The June Board of Governors meeting is schedule for June 22.
The post WVU transition begins to come into focus appeared first on WV MetroNews.
Source:
WV MetroNews
---
Crews respond to an apartment building structure fire
KANAWHA CITY, W.Va. — One man is recovering  from a structure fire in Kanawha City Saturday night at an apartment building.
The blaze was reported by emergency dispatchers in the 5600 block of Noyes Avenue southeast around 8:30 pm.
The Charleston Fire Department said crews immediately went to the rescue of the man who was trapped on the second floor. According to officials, the man suffered from smoke trapped in his lungs but was taken to the hospital and is now in good condition.
The fire was contained in one unit of the four-unit apartment, with one side of the building affected being vacant. However, fire crews said two units of the apartment were occupied. They checked for damage to the other units but found none.
Occupants of the apartment complex were evacuated and will be allowed back in once the power comes back on.
The cause of the blaze is still not yet known.
The post Crews respond to an apartment building structure fire appeared first on WV MetroNews.
Source:
WV MetroNews
---
Two consecutive Huntington shootings taking place over the weekend
HUNTINGTON, W.Va. — Two Huntington shootings taking place within a matter of six hours of each other. The first resulting in a man being shot in the chest, while the second involved another man being shot in the foot.
Dispatchers say the first shooting occured on Buffington street late Friday evening where officers found a man with a gunshot wound to his left torso. He was taken to the hospital but still no word on his condition.
Detectives are now in the process of getting an arrest warrant after they developed a suspect involved in the incident.
Dispatchers say a victim from the second shooting was being treated at a Cabell County hospital prior to getting shot in the foot, an incident which took place early Saturday morning near a gas station at 8th Avenue and 22nd Street.
Officers are confirming as of now that there is now evidence suggesting the two shootings were related.
The post Two consecutive Huntington shootings taking place over the weekend appeared first on WV MetroNews.
Source:
WV MetroNews
---
Hot dog trail launches in Huntington
HUNTINGTON, W.Va. — The Huntington area has a lot of popular hot dog stands and those in the tourism industry want to showcase it to travelers this summer with a new trail.
The Huntington Area Convention & Visitors Bureau recently launched the Huntington Area Hot Dog Trail in Cabell and Wayne counties.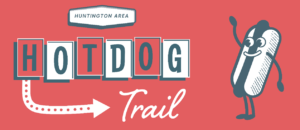 The trail features nine local hot dog stands. Those who visit each restaurant will receive a free T-shirt and those who complete five stops are eligible for an official Hot Dog Trail pin.
Anna Adkins, director of Sales & Marketing at the Huntington Area CVB, said the region is known as the official "hot dog capital of West Virginia" and the trail is a way to highlight that.
"I think people love food and they love something fun to do, so if we can give them that, and people are also patronizing these businesses, it's a win-win for everybody," Adkins said.
Stops along the trail include:
Dog Haus Biergarten in Barboursville
Farley's Famous Hot Dogs in Barboursville
Frostop Drive-In in Huntington
Hazelett's Triple H Drive Inn in Huntington
Hillbilly Hot Dogs in Lesage
Midway West Drive-In in Huntington
Sam's Hot Dog Stand in Barboursville, Huntington & Lavalette
Shaffers Drive-In in Milton
Stewarts Original Hot Dogs in Kenova & Huntington
Adkins said these are great establishments that offer a unique experience.
"Especially for the hot dog joints that are drive-in. They are open year-round, but they really get busy when the weather gets nice, so we wanted to make sure we had it up and running," she said.
The trail isn't just for hot dog lovers, Adkins said.
"We encourage hot dogs, but not everybody loves a hot dog, so if you and your family go and you get a hamburger, your purchase still counts," she said.
To sign up, visit VisitHuntingtonWV.org/HotDogTrail to access the passport and digital vouchers. Voucher will be verified at each restaurant. The digital passport is free to the public.
The CVB plans on doing a monthly drawing for those who share their experience on social media using #HuntingtonHotDogTrail.
The post Hot dog trail launches in Huntington appeared first on WV MetroNews.
Source:
WV MetroNews
---
Health Plan donates $120,000 to food banks across West Virginia
CHARLESTON, W.Va. — A health maintenance organization is donating $120,000 to multiple food banks across West Virginia.
The Health Plan recently presented $10,000 checks to 12 different food banks.
The money will go toward assisting each organization with restocking their pantries and providing meals to West Virginians in need.
"At The Health Plan, we believe in the power of giving back to the communities we serve," said Jeff Knight, president and CEO, in a statement. "We understand the significant challenges faced by individuals and families experiencing food insecurity, and we are dedicated to supporting their well-being. By supporting these food banks, we aim to alleviate hunger and contribute to the
overall health of West Virginians."
In 2022, the Health Plan donated over $1 million to various nonprofits in an effort to enhance the communities they serve.
The donation recipients are listed below:
Church of the Nazarene in Campbell's Creek
Union Mission Ministries in Charleston
Mountaineer Food Bank in Gassaway
Huntington City Mission in Huntington
Christian Help in Morgantown
Old Man River's Mission in Parkersburg
The following food banks in Wheeling will also benefit from the funding:
Catholic Charities
House of the Carpenter
Soup Kitchen of Greater Wheeling
St. James' Evangelical Lutheran Church
St. Luke's Episcopal Church
St. Matthew's Episcopal Church
The post Health Plan donates $120,000 to food banks across West Virginia appeared first on WV MetroNews.
Source:
WV MetroNews
---
Cabell Midland's Jack Michael hopes to maintain recent high level of play at West Virginia Amateur
A busy stretch of golf continues Sunday for Jack Michael when the Cabell Midland sophomore makes his debut in the West Virginia Amateur Championship for the 104th version of the event, which begins with a round on the Meadows Course at The Greenbrier Resort.
For Michael, the tournament debut comes after his third time qualifying for the event. He was previously unable to play the state amateur as it was held in late July into the first week of August, which conflicted with a family vacation. 
With the Old White Course at The Greenbrier — one of two venues where the amateur is contested — hosting a LIV Golf event August 4-6, the amateur was moved up two months.
"With the state my game is in currently, I feel good," Michael said. "I've never played Old White before. That'll be a learning curve for me. I'm pretty experienced on the Meadows, so that should be my strong point. If I can go out and get hot, it's going to be a lot of fun."
The state that Michael references includes several notable showings over the last month. Michael was one of four golfers in a field of 60-plus to advance in U.S. Open local qualifying when he fired a 3-under par 70 at Parkersburg Country Club on April 24.
Michael began to feel his game was headed in the direction he desires earlier that month. As part of the GolfWeek Junior Tour, he played in the Elite Event at Kearney Hill Golf Links in Lexington, Ky. He opened with a 10-over par 82 on a day with less than ideal weather, before bouncing back to fire a 66 on the second and final day of the event. The 4-under par second round score was the best in the 18-player field and allowed Michael to finish fourth.
"That boosted my confidence so much," Michael said.
Three weeks later at Royal American Links in Galena, Ohio, Michael won the junior tour's 22-player event by nine strokes after finishing 7-under par with rounds of 69 and 68. The following day was Michael's first time competing in a U.S. Open qualifier, and his performance at PCC allows him to participate in U.S. Open sectional qualifying June 5. 
"Coming into the qualifier, I wasn't thinking about a cutline or score," Michael said. "I just wanted to put up a good number and I did."
Michael will take part in what's commonly referred to as the longest day in golf as thousands tee it up for 36 holes in an effort to secure a spot in one of the four major championships. He is unsure which of the 10 locations he will be sent to for the qualifier, though Columbus, Ohio or Durham, N.C. seem most likely.
"It's going to be an absolutely amazing experience no matter how I play," Michael said. "But I'm there for a mission."
Much of that mission is centered around continuing to play at the level Michael has over the last two months.
In mid-May, he won three matches in the West Virginia Golf Association's Junior Match Play Championship at Parkersburg Country Club, which gave Michael a spot in the final, where he was defeated by Argyle Downes 1 up.
Last week, in a West Virginia Amateur qualifier at his home course, Guyan Golf & Country Club, Michael tied for low medalist honors by shooting 72. The 1-over par round was plenty good enough to play in the amateur, which Michael will do starting at 10:24 a.m. Sunday.
"I didn't start off very well, but it's my home course and I play there every day. I wasn't too worried," Michael said. "Was able to grind out a few birdies in the middle and then I just scrambled to make pars and avoided big mistakes." 
Twenty-seven minutes after Michael debuts at the state amateur Sunday, older brother Andy Michael will begin his round. The 23-year-old is a member of the club golf team at West Virginia University and earned his way into the amateur through a qualifier at The Pines Country Club in Morgantown.
For Jack Michael, who finished third in Class AAA with two rounds of 77 at the WVSSAC Golf State Championship at Oglebay Resort's Jones Course back in October, college golf is a goal he believes is well within reach.
"I do hope to play high-level Division I somewhere. I think my game has gotten to a point where I definitely could," he said. "I'm open to many options."
In the immediate future, Michael's focus is on a strong showing at the amateur and then maintaining and building off his level of play throughout the summer.
"I'm more a whole golfer and a lot better all around. I've changed thought processes and a lot of good stuff has happened," Michael said. "I'm a lot more confident in myself now. 
"I know that I have a certain number of shots I can and can't hit. I use those knowing that I can rely on them, but I'm also confident in myself when I'm in a bad situation. I know maybe that if I make bogey, I can make it up with a few birdies on the back. I've changed a lot of stuff to get into strategic positions and manage the golf course. It kind of started at Oglebay and I've changed a lot with the mental side."
The post Cabell Midland's Jack Michael hopes to maintain recent high level of play at West Virginia Amateur appeared first on WV MetroNews.
Source:
WV MetroNews
---